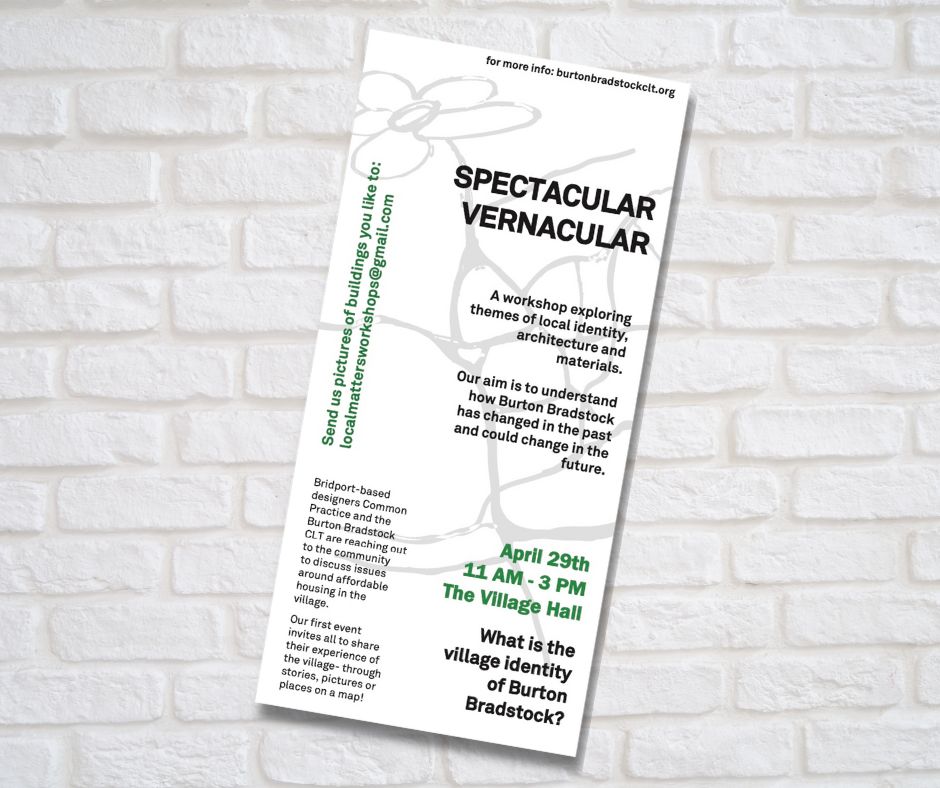 Join us in finding out the identity of Burton Bradstock
The CLT is working with Common Practice to discover the village's 'Spectacular Vernacular'
Jack Cardno and Georgina Bowman are Common Practice. They are a Bridport based design workshop who make buildings, furniture and propositions about our local productive landscapes. But most important of all to them is the relationship people have to these things. This can be described as a sense of place; a feeling of connection to the local landscape and an awareness that you are a part of it. 
Recently the Burton iBradstock CLT and Common Practice haved joined up to explore the specific opportunities and challenges of its place, particularly around solutions for affordable housing. To begin this inquiry, we want to ask the village of Burton Bradstock some vital and sensitive questions about its village identity and development.
These questions are: 
What is the village identity of Burton Bradstock?
What is the breadth of experience of people in Burton Bradstock? (specific to housing)
How has Burton-Bradstock changed over the past 200 years? 
How do the people of Burton Bradstock want to deal with the change that will happen in the future?
To start this conversation we would like to ask the people of Burton Bradstock to share your stories about your area, your village and your home. Please send us examples of the kinds of architecture you like or buildings in Burton Bradstock that you think represent its particular character. 
Alongside the stories you share with us, Common Practice will be doing their our own research looking into the various brilliant archives and wonderful books written about Burton Bradstock. We will host an 'Spectacular Vernacular' event on Saturday 29 April from in the Village Hall from 11am to 3pm, where we will share our research, share what the community has shared with us to date and continue to gather stories.
Please send your images of buildings you like in Burton Bradstock to localmattersworkshops@gmail.com
Thank you!
The CLT Board, Jack and Georgina.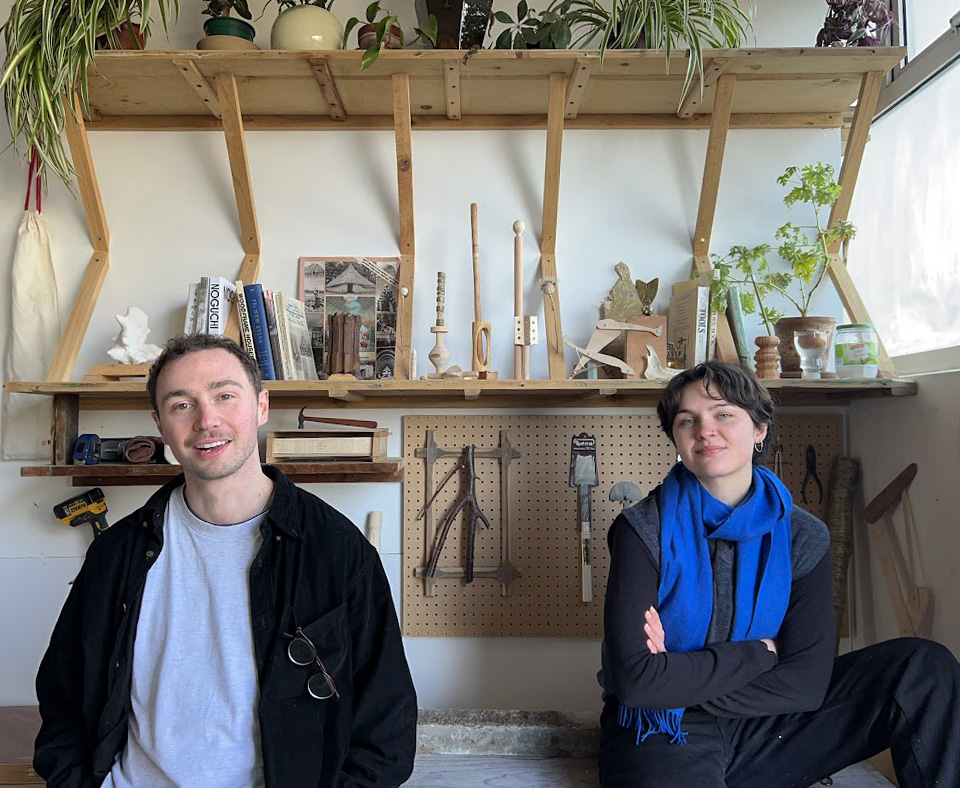 Jack and Georgina of Common Practice